The Official National Football League 1993 Record and Fact Book acknowledges Mark Gastineau and Lawrence Taylor as all-time sack leaders. Gastineau holds the single season record at 22, while Taylor has the career mark at 126.
But former Los Angeles Rams standout Deacon Jones claims he's the sack leader in both categories. According to  records kept by the late George Allen, his couch with the Rams, Jones tackled opposing quarterbacks in the backfield 26 times in 1967 and amassed 180.5 sacks by the time he retired, in 1974.
"The record is very important be without it, it seems that I wasn't even in the game," says Jones. He's get an augment from the Pro Football Hall of Fame, which inducted him in 1980. "I'm the most devastating pass rusher that ever played the stickin' game."
But the league didn't start keeping sack records until the 1982 season, and that's just part of the problem.
"The league is 74 years old – There's no game film for a lot of those years," says NFL spokesman Greg Aiello. "There are very sketchy statistics. There may be a guy who played in the 20s who had more sacks than Deason Jones."
Jones says he'll crusade to have the record books rewritten until the day he dies. "I took the game to another level and I want the recorded. I'm proud of the legacy I left behind. The Hall of Fame is not enough."
The Victor Awards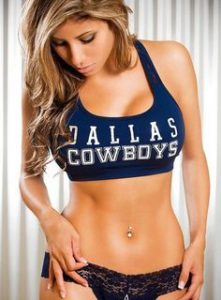 It's the original trophy for success in all types of sports, and for the 27th consecutive year, the Victor Awards was dispensed to athletes who defined the meaning of excellence.
Sport Magazine is the nominating body that complies the list of candidates, and sportswriters and broadcasts around the country vote to determine who wins in this athletic equivalent of the Academy Awards.
The latest exercise in recognition took place on June 26 at the Las Vegas Hilton, site of the Victor Awards Ceremony for more than two decades.
You'll have to wait until the television broadcast later this year to find out who won in a range of categories encompassing the best golfers, football players, basketball coaches, and a score of other classifications.
We can let you in on one secret. Peter Rose won the Hall of Fame Award. the only thing better would be induction into the real Hall in Copperstown.