We ranked the best 6 sportsbooks for betting on the Super Bowl. Check them out, open an account, and place a bet on the Super Bowl today!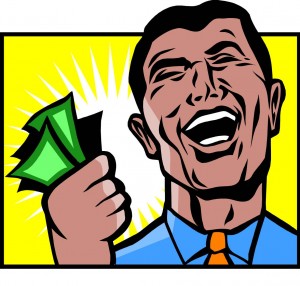 #1. Bovada – Bovada is a world class sportsbook that accepts US players (most online sportsbooks do not). As one of the most popular and trusted sportsbooks in the world, they are perfect for Americans looking to place a couple of bets on the big game. Additionally every year Bovada offers more Super Bowl prop bets than any other sportsbook. They already have about 500 different bets up on their site for this year's game.
Currently Bovada is offering a 50% welcome bonus to new customers. They also have excellent customer service and a good loyalty program, as well as an online casino and an awesome poker room. It's really a one stop shop for all your online gambling needs. If you open an account here, you'll never need to open another account anywhere else.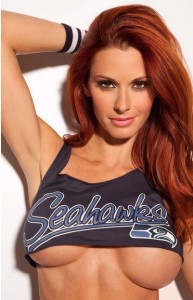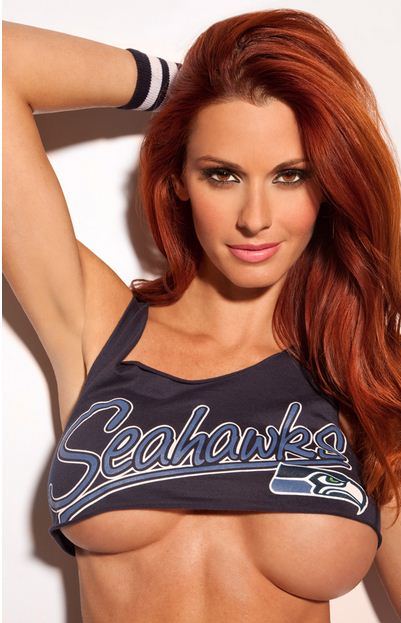 #2. Bodog – This online sportsbook is one of Bovada's sister sites, it's one of the most popular sportsbooks in Europe, and they offer many of the same benefits that Bovada does. The main difference between these sites is that BoDog does not accept US players.
So if you're in located in America, we recommend opening an account with Bovada. But if you're Europe, you should consider BoDog instead simply because it's a better known sportsbook in your area.
#3. Pinnacle Sports – Pinnacle sports is one of the largest sportsbooks in the world, and many consider it to have the sharpest lines in the world. This sportsbook is great for professional bettors located outside of the United States. If you want to bet $1 million on the Super Bowl, this is the site for you. That said, with no welcome bonuses, they don't really cater to most regular gamblers. They also don't accept players from the US.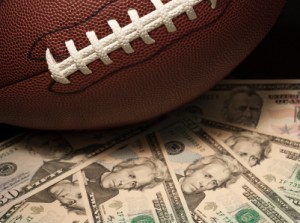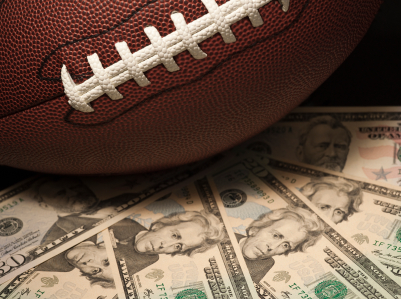 #4. William Hill – William Hill is a "bookmaker" located in the UK. They're very well known in Europe, and they're even listed in the London Stock Exchange. This sportsbook started as a land based bookie in 1934 and as grown significantly over the last 80 years. Today they have over 16,000 employees worldwide and own over half the sportsbooks in Nevada, including a few in Las Vegas. Even though William Hill has established sportsbooks in Las Vegas, they don't accept online sports bets from the US. If you're in another part of the world, they're worth checking out.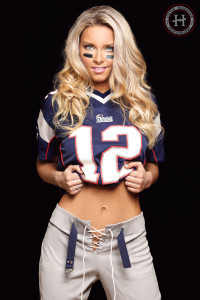 #5. Bookmaker – This is only 1 of 2 sites on our list that accept US players. If for some reason you don't want to open an account with Bovada, Bookmaker is a decent alternative. While they don't offer the number of Super Bowl prop bets Bovada does, they do have an equal sign-on bonus and good customer service.
#6. Bet365 – This is another great European sportsbook that does not accept American players. If you're located outside of the US, you already have accounts at some of the sportsbooks mentioned above and you're looking to open an account with a new site, this is a great one. This site is offered in over 10 different languages, they offer bets on almost every sporting event, and they have a full online casino, poker room and bingo hall.
Updated Super Bowl Odds
| Team | Spread | Over/Under |
| --- | --- | --- |
| New England Patriots | -2 | 48½ |
| Seattle Seahawks | +2 | |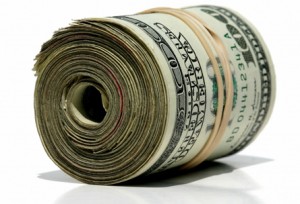 The most recent Super Bowl odds have the New England Patriots favored by 2 of the Seattle Seahawks. This is very different from where the line opened. It opened in Las Vegas with the Seahawks being favored by 2.5. There were so many people betting on the Patriots, that the sportsbooks had to move the spread to favor the Patriots in order to get people to bet on the Seahawks.
The over/under is 48.5. This is close to where it opened at 49. It appears that most people have been betting the under, so the line has dropped by 1/2 a point.
Other types of bets that you can make on the Super Bowl are the moneyline, half bets, quarter bets, alternate line bets, live action bets and of course prop bets.
Super Bowl Prop Bets
As we mentioned, Bovada currently lists about 500 different prop bets for the Super Bowl. We aren't going to list them all here (although we'll have a full list of prop bets up on our site soon). Some of the  more interesting ones are:
Odds to win the Super Bowl MVP
| Player | Odds |
| --- | --- |
| Tom Brady | 7/4 |
| Russell Wilson | 7/2 |
| Marshawn Lynch | 4/1 |
| Rob Gronkowski | 9/1 |
| LeGarrette Blount | 12/1 |
| Julian Edelman | 20/1 |
| Darrelle Revis | 33/1 |
| Doug Baldwin | 33/1 |
| Kam Chancellor | 33/1 |
| Richard Sherman | 33/1 |
| Earl Thomas | 40/1 |
| Bobby Wagner | 50/1 |
| Jamie Collins | 50/1 |
| Jermaine Kearse | 50/1 |
| Brandon LaFell | 66/1 |
| Shane Vereen | 66/1 |
| Danny Amendola | 75/1 |
| K.J. Wright | 75/1 |
| Byron Maxwell | 100/1 |
| Devin McCourty | 100/1 |
| Dont'a Hightower | 100/1 |
| Luke Willson | 100/1 |
| Malcolm Smith | 100/1 |
| Patrick Chung | 100/1 |
| Rob Ninkovich | 100/1 |
| Stephen Gostkowski | 100/1 |
| Steven Hauschka | 100/1 |
| Field | 25/1 |
Will Marshawn Lynch grab his crotch after scoring a TD in the game?  Yes +400, No -600
What Color will Bill Belichick's hoodie be? Grey-200, Blue +175, Red +700
That's about it. If you're interested in betting the big game, please check out one of the sportsbooks listed above. Thanks for stopping by and discussing the Patriots Super Bowl Odds and Seahawks Super Bowl Odds. Good Luck!