This is a question that a lot of US gamblers are asking right now. Especially gamblers in San Francisco and Baltimore (both these cities are located in states that don't offer sports betting).
And this is the question that we are going to answer here…
Answer #1 – Sports Betting in Nevada
If you live in Nevada or close to it, this is a very easy answer. Sports betting is legal in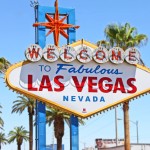 Nevada, and there are sportsbooks throughout the state where anyone over the age of 21 can place a bet on the Super Bowl. Las Vegas is home to some of the biggest sportsbooks (and casinos) in the world. Reno, Nevada offers great action as well.
That takes care of every American that lives in 1 of our 50 states, but what about the rest of us. Well that's not as easy.
Answer #2 – Bet with a friend
The next best solution might be to try to find someone you can bet directly against. For instance if you like the 49ers to cover the spread, and a friend or co-worker like the Ravens, you can bet directly with that person. As long as you trust that this person will pay you when you win, this is a very easy way to get a bet down on the game.
Of course this option isn't open to a lot of people. For instance, if you live in Baltimore, everyone around you is most likely rooting for the Ravens. It could be very hard to find someone who would take the other side of your bet.
Both parties also have to trust that the other person will pay when they lose. This could be easy to do when you're betting small amounts of money, but it you want to bet $100 or more on the game, you really need to trust that they other person will pay you if you win.
That brings us to the amount of the bet. Let's say you want to bet $100 on the San Francisco 49ers, but you're friend only wants to bet $20 on the Ravens, you will probably only be able to bet $20… Unless of course you know 5 people that will bet you $20 on the Ravens.
This is why most people outside of Nevada end up betting the game online.
Answer #3 – Bet with an Online Sportsbook
There are some big benefits to betting the Super Bowl online. The first is that you can place a bet from anywhere using a computer or a smart phone. You could be standing in line at the grocery store checking Facebook on your IPhone, when you suddenly realize that the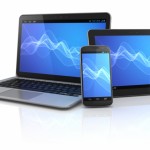 over/under is way too high, and that you want to bet the under. All you would need to do is log into your online sportsbook, and place a bet. It really is that easy.
Online sportsbooks also offer a lot of Super Bowl bets that the Las Vegas casinos do not. This year, our #1 ranked sportsbook is offering over 500 different prop bets on the Super Bowl. You can find the full list HERE. It's really incredible.
The one downside to betting sports online is funding your online account. This isn't the easiest process as you will often need to send funds overseas (which is completely safe as long as you use a trusted sportsbook). It's just not as easy as sending funds through PayPal or betting with cash at a casino.
Of course, you don't have to send funds anywhere if you decide to bet with a bookie from your local bar
Answer #4 – Bet with a local bookie
This is a way that you can bet on the game, but we really don't recommend it. Everyone has heard stories about bookies breaking people legs. There's a good reason why you've heard a story like that, because it really happens.
Bookies are often tied to organized crime, and it's safer to not deal with them at all. Let's say you place a bet with a bookie, and he decides not to pay you. What can you do? Nothing. Let's say you decide not to pay the bookie. What can he do? Break your legs.
All and all betting on the Super Bowl can and should be a fun experience. It's much easier to keep it that way by not using a bookie.
To recap, the 4 ways that you can bet the Super Bowl in America are: placing a bet in Nevada, betting with a friend, betting with an offshore sportsbook, and betting with a local bookie.
We hope you enjoy the game. Currently the San Francisco 49ers are favored by 3.5 points. They open as 5 point favorites before everyone starting betting on the Ravens. The line dropped to 3.5, and we don't expect the line to move again. You should have until the start of the game to get your bets in with this spread.
Good luck and thanks for visiting, "Bet the NFL Super Bowl".