We're only a month away from the 2013 NFL Super Bowl, and there are already a lot of things you can bet. The playoffs are an exciting time, and we'll list the odds and props for this weekend games tomorrow. Today we're just talking Super Bowl 47 in New Orleans. It's only 31 days away. So without further ado, here are the most current odds for the Super Bowl.
Odds to win the 2013 Super Bowl XLVII
Denver Broncos 11/4
New England Patriots 4/1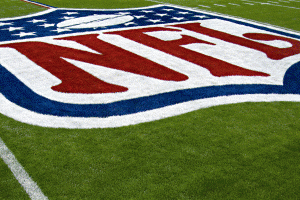 San Francisco 49ers 6/1
Atlanta Falcons 7/1
Green Bay Packers 8/1
Seattle Seahawks 11/1
Houston Texans 15/1
Washington Redskins 18/1
Baltimore Ravens 22/1
Minnesota Vikings 40/1
Cincinnati Bengals 45/1
Indianapolis Colts 45/1
As you can see the Denver Broncos are currently the favorite to win the big game. They ended the season 13-3, winning their last 11 games. That 11 game run included wins over the Baltimore Ravens and the Cincinnati Bengals, so it wasn't a cake walk. Their three losses this year came from other playoff teams. The Atlanta Falcons, Houston Texans and New England Patriots all beat the Broncos a loss. These teams should be interesting matchups if they meet in the playoffs.
The second favorite is the New England Patriots. They finished the year at 12-4, and like the Broncos, they have a first round bye. (Neither the Patriots or Broncos play this weekend). New England had a tough schedule this year, and they walked away with wins over Denver, the Indianapolis Colts and the Houston Texans. They lost to three playoff teams this year: The San Francisco 49ers, Baltimore Ravens and the Seattle Seahawks.
The other two teams with first round byes round out the top four favorites. The San Francisco 49ers and the Atlanta Falcons were the top two teams in the NFC. The Falcons finished the year at 13-3 and the 49ers ended 11-4-1 (with a tie against the Rams). Either of these teams could easy win the NFC and go to the Super Bowl.
The remaining 8 teams all pay this weekend. The Bengals and the Colts have to longest odds, but as the Giants proved last year, any playoff team can get hot and go on to win the Super Bowl.
Below is the early line for the Super Bowl. It seems like Las Vegas likes the AFC teams a little more. This makes sense as both the Broncos and Patriots are in the AFC.
Super Bowl XLVII – Early Line
AFC -2½ (-115)
NFC +2½ (-115)
Here we list the odds for the exact Super Bowl matchup. If you make this bet, you're betting which two teams will make it to the Super Bowl, and not which team will win the Super Bowl. There are some great odds here. For example, a Colts/Vikings Super Bowl pays 350-1. If you bet $10 on this and it happened, you would win $3,500.
2013 Super Bowl XLVII – Exact Super Bowl Matchups
Denver Broncos vs San Francisco 49ers 13/2
Denver Broncos vs Atlanta Falcons 7/1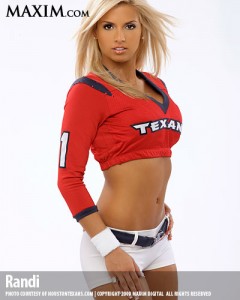 New England Patriots vs San Francisco 49ers 15/2
New England Patriots vs Atlanta Falcons 8/1
Denver Broncos vs Green Bay Packers 17/2
New England Patriots vs Green Bay Packers 10/1
Denver Broncos vs Seattle Seahawks 12/1
New England Patriots vs Seattle Seahawks 15/1
Denver Broncos vs Washington Redskins 22/1
Houston Texans vs San Francisco 49ers 25/1
New England Patriots vs Washington Redskins 25/1
Houston Texans vs Atlanta Falcons 28/1
Houston Texans vs Green Bay Packers 33/1
Baltimore Ravens vs San Francisco 49ers 35/1
Baltimore Ravens vs Atlanta Falcons 40/1
Denver Broncos vs Minnesota Vikings 40/1
New England Patriots vs Minnesota Vikings 45/1
Baltimore Ravens vs Green Bay Packers 50/1
Houston Texans vs Seattle Seahawks 50/1
Cincinnati Bengals vs San Francisco 49ers 60/1
Cincinnati Bengals vs Atlanta Falcons 65/1
Indianapolis Colts vs San Francisco 49ers 70/1
Baltimore Ravens vs Seattle Seahawks 75/1
Houston Texans vs Washington Redskins 75/1
Indianapolis Colts vs Atlanta Falcons 75/1
Cincinnati Bengals vs Green Bay Packers 85/1
Indianapolis Colts vs Green Bay Packers 90/1
Baltimore Ravens vs Washington Redskins 100/1
Cincinnati Bengals vs Seattle Seahawks 125/1
Indianapolis Colts vs Seattle Seahawks 125/1
Houston Texans vs Minnesota Vikings 150/1
Cincinnati Bengals vs Washington Redskins 175/1
Baltimore Ravens vs Minnesota Vikings 200/1
Indianapolis Colts vs Washington Redskins 200/1
Cincinnati Bengals vs Minnesota Vikings 350/1
Indianapolis Colts vs Minnesota Vikings 350/1
This is a complete list of bets that you can make on the Super Bowl as of now. Of course you can also make a lot of bets on this weekend's games (including prop bets). We'll be back with a list of those tomorrow.
Thanks for visiting out site, and please contact us if you have any questions about betting on the NFL Super Bowl. We are here to help you. Thanks!