Recently, I've decide that this site need a major make over. Right now I'm using some basic WordPress template, and we don't even have a custom header. Not good. Basically this site looks like shit and it needs a major make over.
The first step in this process will be changing the template. I think I already know which template I'm going to use. It's WordPress template 2010. It's simple and clean, and I have experience with it on other sites. Plus it allows for a custom header which will make this site look more professional.
The next change would be to add the header. I have a guy for this. I found him over on Reddit about a year ago, and he's made headers for a couple other sites I own. He's good, fast and cheap. What more could you ask for?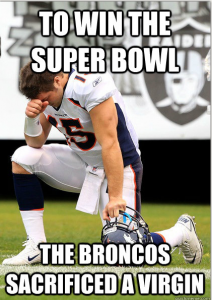 I'll ask have to add pages and update the content of this site. Over the years, this site has gone through a lot of changes. I've deleted 100s of pages (which I now wish I never did), and I've written about all kinds of things, some of them non-football related. Now I really want to focus on providing more and more quality content. I'm going to add some basic pages to teach people how to bet on football and the Super Bowl. I'm going to make a page dedicated to keeping up to date Super Bowl odds and another page that's all about famous Super Bowl bets. It's going to be great. The more I think about this site the more ideas I great. I just need to find the time to implement them all.
Also as soon as I finish this post, I'm going to remove the blog roll that I have on this site. I think it's dumb and it just links to old Super Bowl sites. Hell, I can link to these sites directly from my articles. This is what I should be doing anyway! Here NFL take a link!
Enough of the fun and games. On to serious topics like where will Tim Tebow end up? Who knows, I just hope he doesn't become a Jet. Mark Sanchez is the starter there, and there is absolutely no reason to bring in Tebow to compete for the starting job. The Jets locker room is already in shambles, adding Tebow to the mix would only serve to create more chaos in that organization. This is one New York fan that would be happy if he goes elsewhere.
Thanks for reading! And we have one more change, comments are now open! If you want to leave us a comment, please feel free!