For those of you who missed the last Super Bowl, it was a crushing defeat by the North West Champions the Seattle Seahawks. I can't even remember the last time I saw such a smashing victory; the Denver Broncos couldn't play that day to save their life.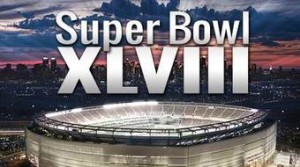 I'm pretty sure it had something to do with the Seahawks extremely aggressive and powerful defensive line. Denver kept right on trying but the Hawks wouldn't have it, it really was a site to behold. And as the game went on the Seahawks had no problem scoring, it was pretty clear from the first minute of the game which way the tides would go as the Hawks scored a safety immediately after kick off.
The Seahawks showed us this year just what they were capable of as they gave Denver a beating that will keep them sore for years to come. For those of you who didn't know this is only the second time the Seahawks have played in the Super Bowl, and the first time they have taken the championship.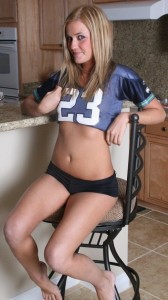 This is truly the greatest moment in the North Wests franchise history. The last time Seattle played in the Super Bowl, they played against the Steelers and lost 21-10. It's hard to believe as this last Super Bowl was won by a tremendous score of 43-8 against the Denver Broncos. Truly amazing on every level, I've never witnessed anything like this in my life, and being a former resident of Seattle I've got say it made me smile even though my family was going against it.
The offensive line was just as much a part of the win obviously as Denver could do nothing but sit back and watch as pass after pass, and run after run pushed Seattle ever closer to victory during the game. One of the highlights for me was when Percy Harvin ran back a more than 80 yard kick-off return for a touchdown while the Seahawks were already at a whopping lead of 29-0.
For those of you who saw the beating you know how it all went down, fast and hard. And for those of you who missed a game and love the Seahawks, or can't stand Denver, I suggest you check out the replay or at least a highlights tape… You will be blown away by the crushing defeat the Seahawks claimed over the Denver Broncos.
Seattle is already favored to win next year's title, and with the season they had in 2013, I wouldn't bet against them. Would you?