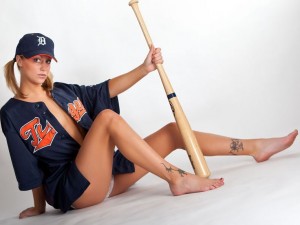 The biggest story in baseball this year is what? The Detroit Tigers? Welcome to the NFL, where there is a Detroit Tigers-caliber turnaround every season. Except, of course, in Detroit.
"People always ask me to critique this team, tell me what your record is going to be, are you going to make the playoffs?" said Ted Thompson, Packers general manager. "Who really knows what's going to happen? I think it has a chance to be a pretty darn good team, but we'll see."
You laugh. You say, "Weren't the Packers 4-12 last season?" Yes, they were. And no, I don't think they'll win or participate in Super Bowl XL.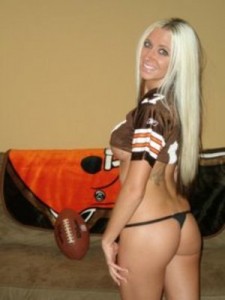 But check out this conversation in 1999: Beat writer for expansion Cleveland Browns to colleague in St. Louis: "Hey, I'll see you this fall when the Browns are in town."
Colleague in St. Louis: "Yeah, at least the Browns will have one win this year. The Rams are terrible!" The Rams were 4-12 the year before. In 1999, they were 13-3 and won Super Bowl XXXIV.
"It is kind of funny how quickly things change," Bears coach Lovie Smith said. "A year ago, nobody picked the Bears to win the NFC North. Except us, of course. We knew we could do it, even after we started 1-3. But until you do it, who is going to believe you?" The Bears were 5-11 in 2004. Last year, they were 11-5. Now, they're so well-respected, the Vikings and Lions are copying their defensive scheme, the Tampa-2 – minus Brian Urlacher, of course.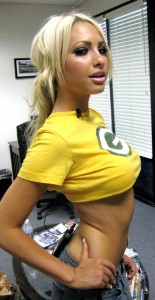 In 2000, the Patriots were 5-11 and Bill Belichick was still a failure as a head coach. A year later, he trips over a bench-warmer named Tom Brady, wins the first of three Super Bowls in four years and punches his ticket to the Pro Football Hall of Fame the moment he retires.
So why can't the Packers shock the league like that this year? The defense, which was respectable last season, will have as many as five upgraded starters, including veteran cornerback Charles Woodson and fifth overall draft pick A.J. Hawk at linebacker.
Offensively, if running back Ahman Green stays heathy and Brett Favre, the most experienced passer in league history, throws the ball to the right team, and…
"I say very little controversial things in the press," Thompson said with a laugh. "So I'm not going to add anything to somebody's bulletin board. I think every team in the division is improved. And because they were the runaway champions last season, and because they have such a dominant defense, I think you have to favor Chicago in our division. At least initially."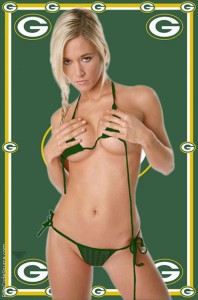 The Packers have 53 first- or second-year players out of 89 currently taking part in training camp. Who's to say they won't be good players? Rookie receiver Greg Jennings, a second-round head-turner from Western Michigan, would be pushing for the No. 1 job if he were in Mankato.
"I feel like he's kind of a natural at what he does," Favre said. "Sometimes, guys in their first or second year, they show up and make plays and you go, `Whoa, that's why we drafted them.' We have guys who can do that. But it remains to be seen what can happen."
He's right. Preseason predictions are a joke.